Residences at the Miami Beach Edition | Exclusive Oceanfront Condos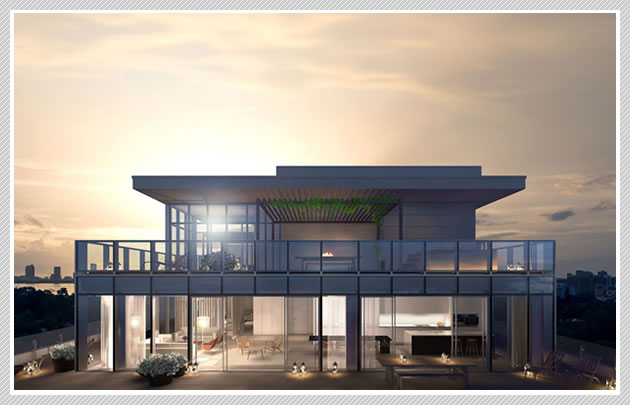 Residences Miami Beach Is Now Taking Reservations
CONTACT ME TODAY For Availability!
Location:

2901 Collins Avenue, MiamiBeach, FL 33139




Residences at the Miami Beach Edition
Designed by world renown architect John Pawson, each of the 26 one-of-a-kind apartments are light-filled with generous living areas and floor-to-ceiling windows. Every detail of the seamlessly flowing spaces is designed to invite effortless continuity between indoor and outdoor living. Pawson uses an unparalleled level of finishes and details to create interiors of maximum comfort, functionality and aesthetic pleasure. Generous living areas are light filled with floor-to-ceiling windows and bleached teak wood flooring throughout, including the balconies and terraces. Each residence has Pawson's magic touch with custom designed, open Bulthaup kitchens with islands as well as master bathrooms with Italian white onyx translucent screens and custom-cast integral concrete bathtubs and sinks. The serene simplicity of Pawson's design offers a perfect canvas upon which owners can create individual worlds, reflecting their own tastes, sensibilities and lifestyle. Indeed, there is a residence suitable for every lifestyle.
Taking into consideration that people come to Miami to be outside, the outdoor spaces at The Residences are finally done correctly and are not merely an afterthought. Expansive "Outdoor Rooms" invite effortless continuity between indoor and outdoor living. Gardens literally in the sky are akin to those found in private residential homes. These extraordinary outdoor spaces feature private lap pools and plunge pools, outdoor kitchens, dining areas, fireplaces and pergolas designed by John Pawson. There is enough space for a private outdoor gym or to enjoy yoga, along with soaring panoramic views of both the ocean and the bay—a true rarity and a unique feature that showcases the bay and ocean during the day and the magic of Miami at night. Additionally, many of the homes in the new building feature expansive views of both the city and the bay while those on the top floors of the hotel have vast ocean views that make you feel as if you are standing on the deck of a ship.
Each and every residence is sleek, sophisticated, and tailored to individual needs. A spare color palette and selective use of materials create a superbly coherent design that encourages a focus on experiencing the space rather than distracting the eye. Like blank canvases awaiting completion, the residences, which have extensive wall and floor space for the installation of personal art collections, may be furnished and decorated according to individual tastes or completed to guidelines suggested by the architect. For a seamless transition into a comfortable home, Schrager offers a once in a lifetime opportunity otherwise not available: custom interiors designed by John Pawson and the Ian Schrager Design Studio, including everything one would need in a household from linens to dishes, towels to cookware, all pre-selected, unpacked and put away prior to arrival. These unique homes, dedicated to the "Good Life", offer all the benefits of ownership, the services and amenities of a world-class urban resort, and a completely managed household without the bother of managing it or the full expense of maintaining it. Schrager continues to exceed expectations by recognizing what residents want and need before they even know it themselves—a home with the work taken out of it, ideal for resort living.
Residences
26 one-of-a-kind 1 to 4 bedroom Residences designed by John Pawson ranging in size from 909 SF to 4597
SF. Two Penthouses with pool, Indoor/Outdoor lounge and an outdoor kitchen. Beach House and Bay House
residences with outdoor kitchen, lounge area and plunge pool.
SELECT RESIDENCES OFFER
Direct ocean or bay views
Great Room with ceiling heights up to 15'
Dining Room
Media Room
Eat-in Kitchen
Powder Room
Terrace
Indoor/Outdoor Lounge
Outdoor Kitchen
Lap Pool
Plunge Pool
Wellness Closet
FEATURES (SELECT RESIDENCES)
John Pawson custom designed open Bulthaup kitchen
Great Room with direct ocean or bay views through full height glass with sliding doors
John Pawson custom designed feature wall with cantilevered concrete bench and built-in sliding bleached oak
wood panels to conceal flat screen television
John Pawson custom design fireplace
Bleached teak wood flooring
John Pawson custom designed closet doors
Ludwig Wittgenstein inspired hardware by FSB
Side-by-side Miele washing machine and vented dryer
KITCHEN
John Pawson custom designed open Bulthaup kitchen
Stainless steel countertop
Built-in white matte lacquered vertical cabinets with integrated backsplash
John Pawson custom designed Bulthaup kitchen island in rough sawn dark oak with stainless steel countertop,
integrated double sink and built-in dining counter
Recessed pin spot down lights over kitchen island
Vola fixtures
Miele flush mounted induction cooktop
Miele stainless steel exhaust hood
Miele double oven, clean touch steel
Sub-Zero integrated refrigerator and freezer
Miele microwave oven
Miele stainless steel Integrated coffee machine, plumbed
Miele integrated stainless steel dishwasher
Sub-Zero undercounter integrated wine refrigerator
MASTER BEDROOM SUITE (SELECT RESIDENCES)
Terrace with teak decking through sliding doors
Dressing area and walk-in closet with John Pawson custom designed closet doors
Bleached teak wood floors
En-suite windowed bathroom with bleached teak wood floor and translucent onyx dividing walls
John Pawson custom pre-cast concrete double sink vanity with bleached teak built-in drawers
and recessed cove lighting
John Pawson custom mirrored cabinet with cove lit ledge
Separate Wet Room with rain shower, custom 6-foot concrete tub and pre-cast concrete
floors and walls
Private water closet with wall mounted Duravit toilet
Vola fixtures
SECOND BATHROOM (SELECT RESIDENCES)
Duravit vanity basin
John Pawson custom designed lit mirror
Glass shower and door with rain shower
Wall mounted Duravit toilet
Vola fixtures
POWDER ROOM (SELECT RESIDENCES)
John Pawson custom designed pre-cast concrete sink vanity with custom bleached teak drawers
John Pawson custom lit mirror on bleached teak clad wall
Bleached teak floor
Vola faucets
Wall mounted Duravit toilet
ROOF LEVEL (SELECT RESIDENCES)
Indoor/Outdoor Rooftop Lounge with floor to ceiling glass sliding doors
Ocean roof terrace with direct ocean, bay and city views
Custom designed outdoor kitchen with BBQ grill, sink, undercounter refrigerator and icemaker
Trellis covered outdoor dining area
John Pawson custom designed 36'-0" x 6'-4" lap pool
Plunge pool
John Pawson custom concrete benches
Powder Room with custom concrete vanity and wall mounted Duravit toilet
Outdoor shower
Wellness closet
Teak wood decking
Floor Plans & Additional Photos

More Info
Price List |

FOR MORE INFORMATION CALL NOW!
Price list for this property is currently available upon request. Call or email me today for updated pricing information, availability, and current offers for this new property.

Disclaimer: ORAL REPRESENTATIONS CANNOT BE RELIED UPON AS CORRECTLY STATING REPRESENTATIONS OF THE DEVELOPER. FOR CORRECT REPRESENTATIONS, MAKE REFERENCE TO THE BROCHURE AND TO THE DOCUMENTS REQUIRED BY SECTION 718.503, FLORIDA STATUES TO BE FURNISHED BY A DEVELOPER TO A BUYER OR LESSEE. OBTAIN THE PROPERTY REPORT REQUIRED BY FEDERAL LAW AND READ IT BEFORE SIGNING ANYTHING. NO FEDERAL AGENCY HAS JUDGED THE MERITS OR VALUE, IF ANY, OF THIS PROPERTY
THE INFORMATION PROVIDED, INCLUDING PRICING, IS SOLELY FOR INFORMATIONAL PURPOSES, AND IS SUBJECT TO CHANGE WITHOUT NOTICE. ORAL REPRESENTATIONS CANNOT BE RELIED UPON AS CORRECTLY STATING THE REPRESENTATIONS OF THE DEVELOPER. FOR CORRECT REPRESENTATIONS, REFERENCE SHOULD BE MADE TO THE DOCUMENTS REQUIRED BY SECTION 718.503, FLORIDA STATUTES, TO BE FURNISHED BY A DEVELOPER TO A BUYER OR LESSEE.
This offering is made only by the Prospectus for the Condominium and no statement should be relied upon if not made in the Prospectus. This is not intended to be an offer to sell nor a solicitation of offers to buy real estate to residents of CT, ID, NJ, NY and OR, unless registered or exemptions are available, or in any other jurisdiction where prohibited by law, and your eligibility for purchase will depend upon your state of residency.
ALL IMAGES SHOWN AND INFORMATION PROVIDED ARE SOLELY FOR INFORMATIONAL PURPOSES. FOR THE LATEST DETAILS FOR THIS PROJECT PLEASE CONTACT YOUR SALES REPRESENTATIVE TO GET THE MOST ACCURATE INFORMATION AVAILABLE.